About Us
Otto Nelson Moving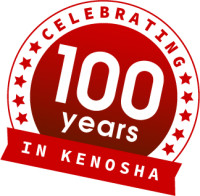 Kenosha's Oldest Hometown Mover
Thanks for taking a moment to learn more about us! In 1919, Otto Nelson started Otto Nelson & Sons to serve the Kenosha community. Though our business name has changed a bit over the years, founder Otto Nelson's philosophy of service, work ethic, and integrity has been maintained throughout.
Almost 100 years later, his grandson, Tom Nelson, who has been with Otto Nelson for 59 years, co-owns the company with George Follensbee, who has 34 years of experience in the moving industry, and Jeff Zastoupil, who has worked at Otto Nelson for more than a dozen years. Over 20 years ago Tom and George also founded T&G Mayflower Transfer & Storage to offer Kenosha area residents a local moving company with the backing of a national brand.
Just as in 1919, our goal is still quality, quality, quality. That is why we've lasted long enough to serve the moving needs of multiple generations of customers throughout southeastern Wisconsin, the Midwest, and beyond.
Call Now
Free Quote