Professional Local Mover in Oak Creek
Otto Nelson Moving and Storage is proud to be the best local mover in Oak Creek and the surrounding communities. We are a family-owned and operated business based out of Kenosha with over 100 years of professional experience! When you work with the qualified team at Otto Nelson, you can rest assured your moving process will be as simple and stress-free as possible. 
In addition to our top-rated residential and commercial move services, we also offer full-service wrapping and boxing, as well as short- and long-term storage options. At Otto Nelson, we want you to make the best decisions for your individual move needs. We offer great move resources, from checklists and how-tos from the experts and more! Review these and our full list of services to decide what is right for your move. 
No matter where you are in your move journey, contact Otto Nelson today and join the thousands of customers who have trusted us to handle their relocation needs with the utmost care.
Across town, the state, or the nation, no job is too big or too small for us. Get your free quote from the best local mover in Oak Creek today!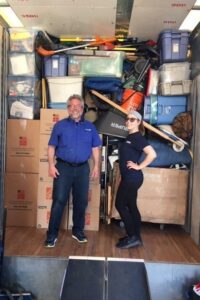 Our Services Include:
Local, national and international relocation
Vaulted and outdoor storage
Packing Services
New and used packing materials and supplies