Local Moving Company in Kenosha
Your Quality, Local Moving Company in Kenosha
Looking for a local moving company in Kenosha? Otto Nelson Moving & Storage are your quality movers in Kenosha, WI are here to help! When you are beginning your Kenosha-based interstate move or local Kenosha move, give Otto Nelson Moving & Storage a call to make the moving process as stress-free and simple as possible.
Our qualified team has the experience and proficiency necessary for you to completely trust that we will take care of all your interstate moving needs. When you call Otto Nelson to help you relocate across the state, across the nation, or even across town, you are joining thousands of our customers who have trusted us to successfully move their homes and belongings safely from point A to point B.
No matter the size of your move or the distance, Otto Nelson will help you pack, store, and relocate your possessions to your new location with the utmost care!
For a stress-free moving experience, don't hesitate to contact our professional team! Call Otto Nelson today!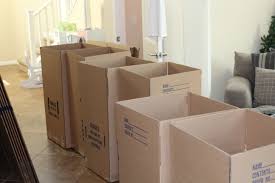 Our Services Include:
Local, national and international relocation
Vaulted and outdoor storage
Packing Services
New and used packing materials and supplies