Moving Help in Oak Creek
Reliable Moving Help in Oak Creek
In search of moving help in Oak Creek? Look no further than the experienced professionals at Otto Nelson. Whether you're moving next door, across the country, or halfway around the world, Otto Nelson Moving and Storage has generations of experience, equipment, and expertise to put your mind as ease and complete your move successfully.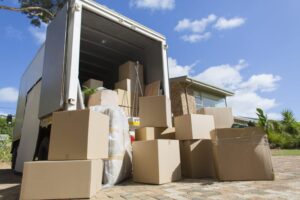 As the respected and well-known moving help in Oak Creek and in all of Southeastern Wisconsin, our goal is to remove the headache of moving and make it as stress-free as possible.
From our humble beginnings in Southeast Wisconsin and as a member of the relocation industry since 1919 , our thousands of satisfied customers have been our best form of advertising. Word of is the way we got out start.  We're the company Oak Creek trusts to move their personal belongings.
For moving made easy and done right, don't hesitate! Call Otto Nelson today!
Our Services Include:
Offering Local, national and international relocation
Vaulted and outdoor storage
Professional and Expert Packing Services
New and gently used packing materials and supplies