Your Local Moving Company
For Generations: Your Local Moving Company

As your local moving company, Otto Nelson Moving & Storage is ready to help you move whether it be across the street or across the country! Moving can be one of the most stressful things we deal with, and there is very little in our daily life more stressful than moving your home. At Otto Nelson, we are the calm in that storm. We're here to help you from organizing with our moving checklist to unpacking your items at your new location.
Our professional and qualified team has the experience and proficiency necessary when it comes to moving for you to completely trust that we will take care of all your local moving needs. The professionals at Otto Nelson know the Kenosha area and know our Kenosha customers. With 100 years in business, Otto Nelson is the company that's been trusted to take the headache out of moving.
When you work with Otto Nelson you are joining thousands of our customers who have trusted us to successfully move their homes and belongings safely and leave you worry-free.
No matter the size of your move or the challenges involved, Otto Nelson will help you pack, store, and relocate your possessions to your new location with the utmost care!
For a stress-free moving experience, don't hesitate to contact our professional team! Call Otto Nelson today!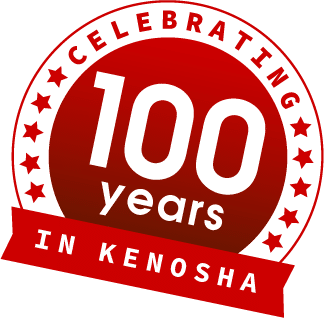 Our Services Include:
Local, national and international relocation
Vaulted and outdoor storage
Packing Services
New and used packing materials and supplies